---
---
---
---
---
---
---
---
---
---
---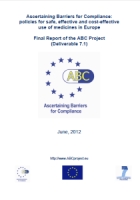 ABC Project Final Report


Deliverable 7.1 - The Final Report of ABC Project has been published. It is a summary of research designed and conducted by the ABC Project team. Please download it by clicking here.

---
---
---
---
---
---
---
---
---
---
---
---
---
---
---
---
---
---
---
---
---
---
February, 2009
Medical University of Lodz won a prize for "Lodz of Success"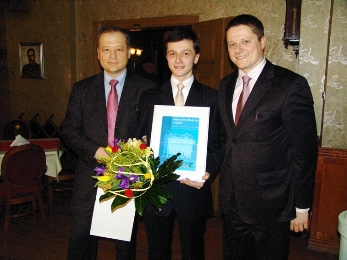 ABC Project was chosen the most important event in Lodz by "Gazeta Wyborcza" readers, TV Toya viewers and Radio Eska audience.
---
January 9, 2009
The ABC Project Kick Off meeting was held on 9th of January 2009 in Medial University of Lodz, Poland. The event was opened by Prof. Pawel Gorski, Rector of Medical University of Lodz, who presented the history and current state of the University.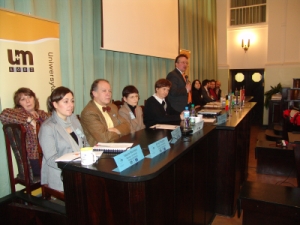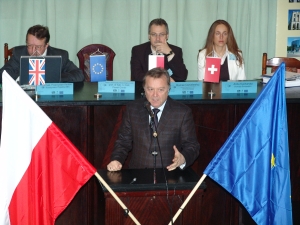 Afterwards the press conference began which was hosted by Ass. Prof. Przemyslaw Kardas MD, PhD Director of The First Department of Family Medicine of Medical University of Lodz and a main coordinator of the ABC Project. Project Partners were represented by Valerie Morrison MA, PhD and Emily Fargher of Bangor University (United Kingdom), Wendy Clyne of Keele Univeristy (United Kingdom), Fabienne Dobbels PhD of Katholieke Universiteit Leuven (Belgium), Ian Gould of Aberdeen University (United Kingdom) and Bernard Vrijens PhD of Pharmionic Systems (Switzerland). All invited guests were answering questions of media representatives. After the press conference Project Partners attended an administrative part of the meeting. Numbers questions were asked by TV and press representatives to all Project partners, as well as invited guests (these include Roman Danielewicz MD, PhD, Director of the Department of Science and Higher Education of Polish Ministry of Health, Anita Kucharska from European Commission, Anna Pytko BA and Ewa Szkiladz PhD from National Contact Point).

The Kick Off meeting was a great success. With a great interest of media, it rose the awareness of the ABC Project objectives in both academia and society.
---
January 2, 2009
ABC Project Kick off Meeting will take place on 9th January 2009 in Lodz, Poland. Meeting Venue: Senate Room at the Rector's Office, Medical University of Lodz, 4 Al. Kosciuszki, Lodz, Poland.
Abridged agenda
9.00 - 10.00
Official opening of the ABC Project Kick off Meeting and Partner Introductions
Expected guests:
Prof. Pawel GORSKI, Rector of the Medical University of Lodz
Assoc. Prof. Roman Danielewicz, Ministry of Health, Warsaw
Anita Kucharska, European Commission, Brussels
Anna Pytko, BA National Contact Point, Warsaw
Ewa Szkiladz, PHD National Contact Point, Warsaw
Mr Wlodzimierz Fisiak, Marshal of the Lodz Voivodship, Lodz
10.00 - 10.30
Press Conference

10.30-16.00
Kick Off Meeting (for Project Partners only)